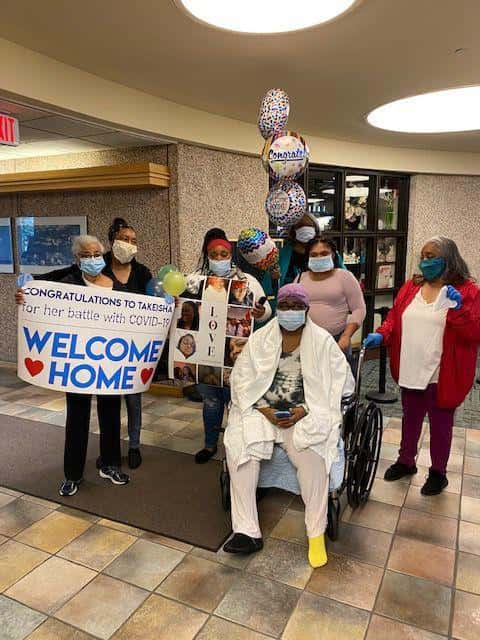 A Beloit family is reunited after a mother of two spends nearly a month in the hospital due to COVID-19.
Beloit Health System said 42-year-old Takeisha Walker was released from the hospital Tuesday after a 28-day stay, and she got to go home with her daughters, aunt and mother.
Community Relations Manager Megan Goggin said Walker overcame multiple medical challenges in her recovery from COVID-19, and the hospital staff was thrilled to see her go home.
Dozens of doctors and nurses gathered in the Beloit Memorial Hospital lobby Tuesday to see her off and celebrate her recovery.
Goggin said the health system plays the Beatles song "Here Comes The Sun" over their intercom system whenever a COVID-19 patient is released, and it helps lift everyone's spirits.