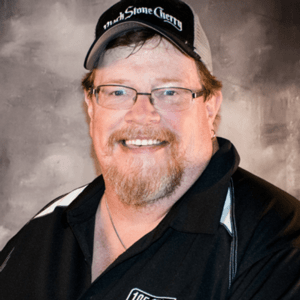 NIGHTS WITH BIG RED
What is your favorite mythical creature? 
Thor Hammer of the Gods (Led Zeppelin thing)
Favorite food?
 Steak
What is the stupidest thing you've ever done at a bar? 
Too many to mention!
What's your drink order? 
Jim Beam and Coke
What celebrity are you most embarrassed to admit you find attractive? 
Nell From NCIS Los Angeles
What's your dream concert ticket (past, present, or future)? 
Led Zeppelin, Beatles, Black Crowes Reunion
Do you have any tattoos?
I have 8 of them; KISS group, a Radio Mic, Ace Frehley of KISS, parents' portraits, Marilyn Monroe riding a Les Paul, portait of my dog Frehley, rattlesnake with Celtic Cross. All were done by my friend and true artist Holly Chase.
What's your favorite word/least favorite word? 
Vacation/ Closing Time
Favorite Hog artists: 
KISS, Black Crowes, Black Stone Cherry, Led Zeppelin, Alice in Chains, and my friends in Wayland.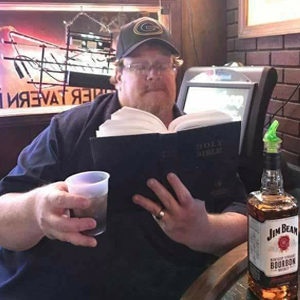 I used to jog,
but the ice cubes
kept falling out
of my glass.