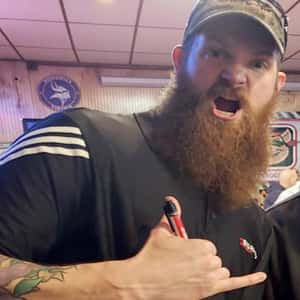 MIDDAYS WITH GRIZZ
You're getting ready for a fight. What song are you listening to?
Fight Song by Marilyn Manson
Favorite food?
Anything unhealthy……and Sushi.
What's the stupidest thing you've ever done at a bar?
Pleading the 5th. (court date pending)
What's your dream concert ticket (past, present, or future)?
Wolfgang Amadeus Mozart opening up for Dying Fetus, special guest appearance by WHAM!
What celebrity are you most embarrassed to admit you find attractive?
Jessica Rabbit
What famous person do people tell you that you most resemble?
The Bear from Semi-Pro.
Favorite Movie:
One cannot simply choose one favorite movie.
Favorite Hog artists:
Alice in Chains, STP, Jimi Hendrix, Queen, Metallica, Poison, Kiss, Led Zeppelin way too many to list so I will stop there.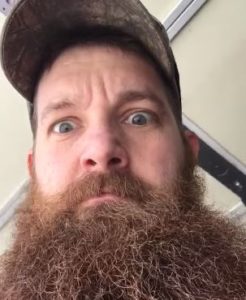 A fool says
what he knows,
a wise man
knows what he
says…. I like the platypus.