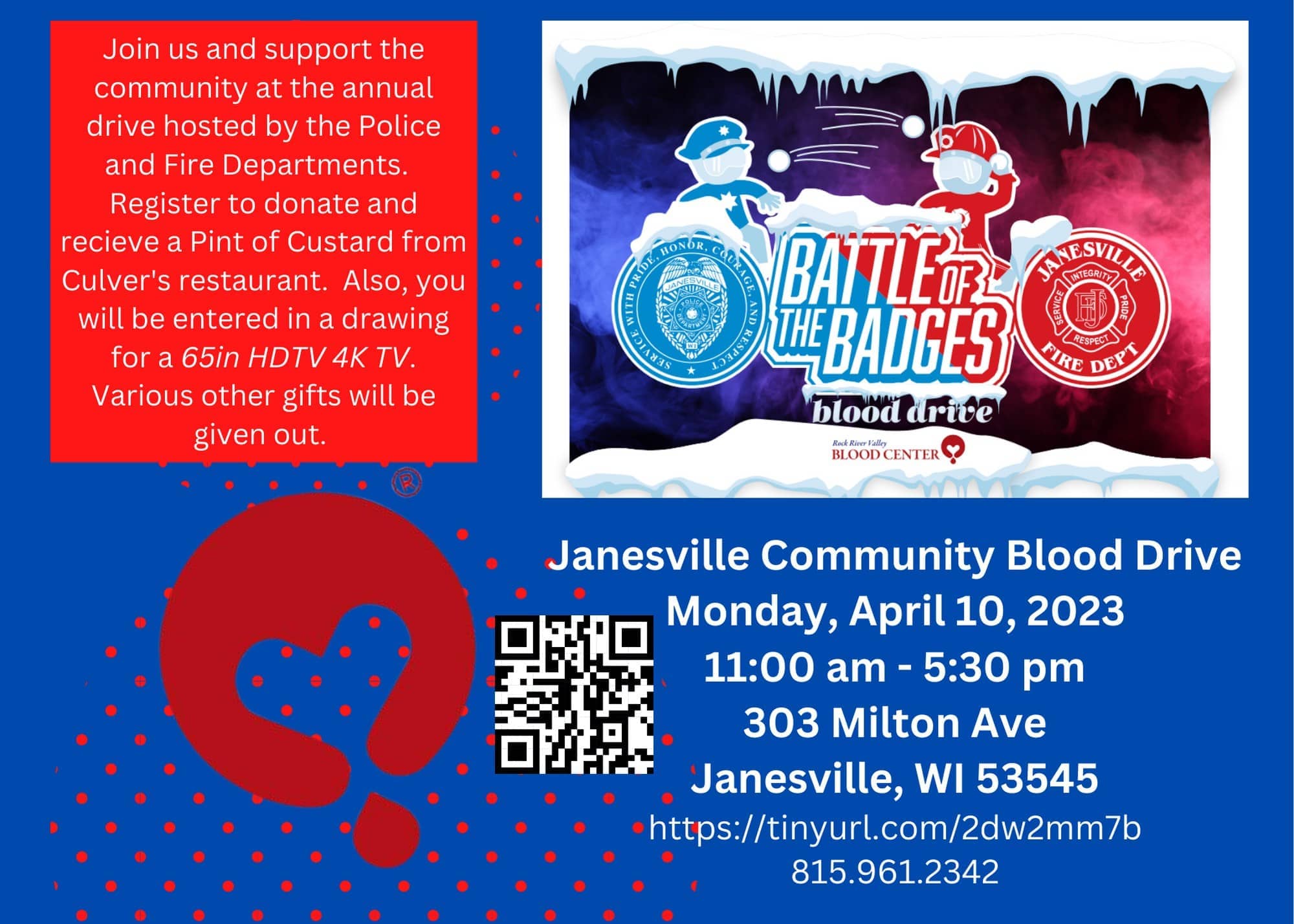 The Rock Valley Blood Center is on the receiving end of a rivalry between the Janesville Police and Fire Departments.
Police Officer Daniel Hanson says two entities will square off in the 2023 Battle of the Badges Blood Drive which takes place April 10th from 11:00am until 5:30pm at fire station number one in Janesville.
Hanson says Culvers has donated some pint for a pint gift certificates, so the first 50 people to donate will get a coupon.
Hanson says the blood center is also entering everyone who donates into a raffle for 65 inch 4K HDTV.
People can register for the blood drive by visiting the Janesville Police's Facebook page.