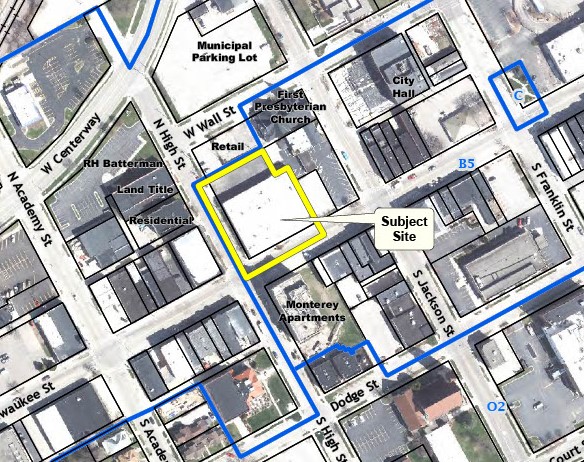 A vacant downtown Janesville storefront could be getting new life soon.
The new owner of the Crazy Joes furniture building on west Milwaukee Street in Janesville is looking to rezone the property in order to facilitate it's reuse.
The plan is to convert the building into a self storage facility with two new retail tenant spaces, which would be allowed with a conditional use permit.
Janesville Senior Planner Brian Schweigl says the proposal will go before the City Council for the first time on Monday night.
According to a city memo, Midwest Indoor Storage's project plans include significant exterior modifications to the existing building and interior renovations necessary to establish the storage operation.