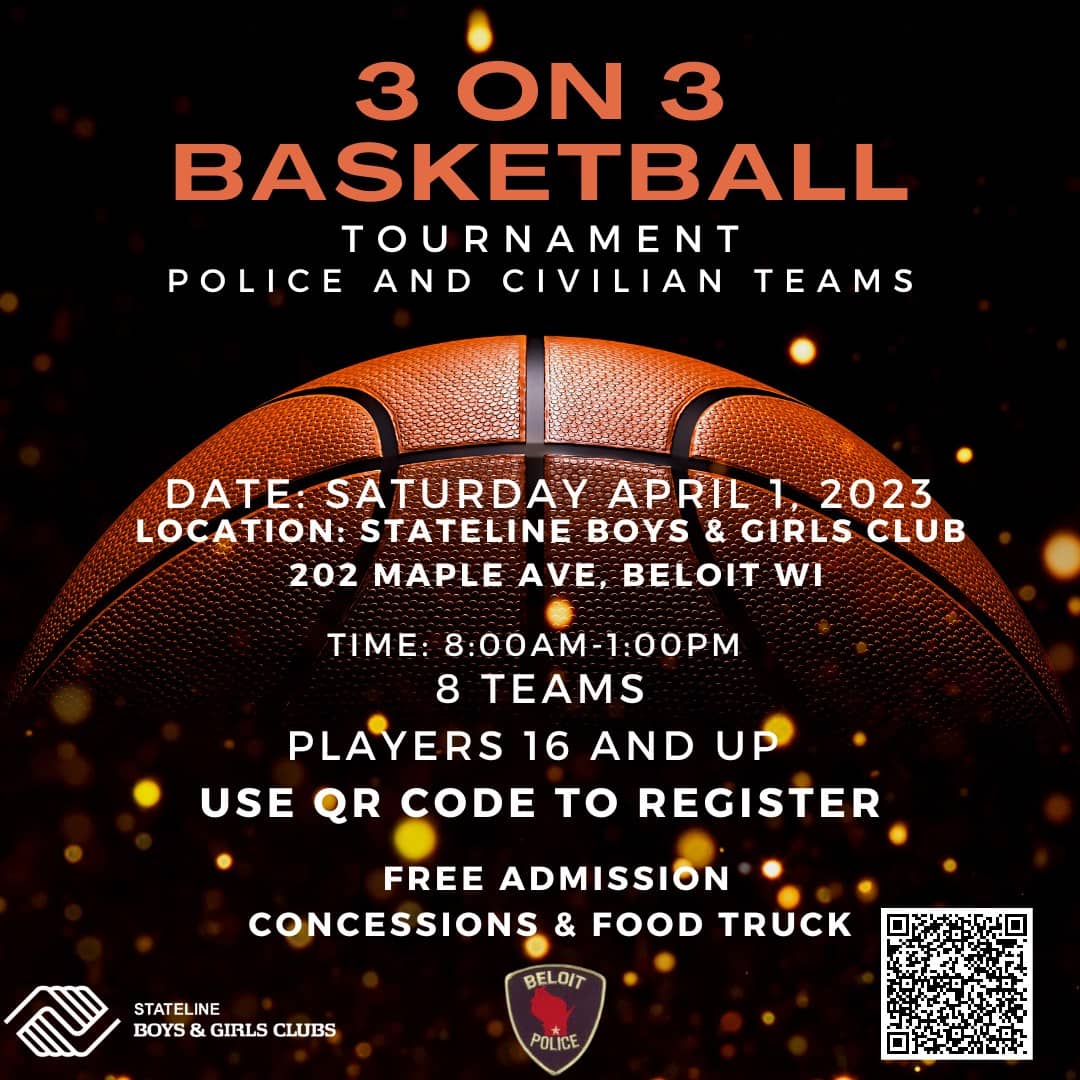 The Beloit Police Department is looking for some challengers on the hardwood.
Officer Terrell English says they're holding a 3 on 3 basketball tournament at the Stateline Boys and Girls Club April 10th from 8:00am until 1:00pm.
English says he hopes an event like this will help the community see officers in a different light and will help them continue to build strong relationships within the community.
English says they're looking for 8 teams of players 16 and up to take part in the event, and people can register by visiting the City of Beloit Police's Facebook page.
Admissions for the event is free and English hopes they'll be able to secure some food trucks for the competition.