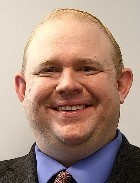 One Rock County Supervisor is expressing his frustration with the County Treasurer's Office.
District 14 Supervisor Mike Zoril says the Treasurer's Office has remained closed to the public since 2020, although all other county offices have re-opened.
Zoril says both phone and online payments require a service fee and some people may not feel comfortable putting a large amount of cash in a drop box with no receipt.
Zoril is calling for cutting the Treasurer's Office's budget by as much as 50 percent next year, and at the minimum, asking for no increase.