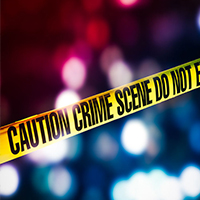 Three people are arrested in connection with a gun store burglary in Walworth County.
Town of Delavan Police say officers were dispatched to a burglar alarm at the Dam Road Gun Shop just after 3:00 last Friday morning.
Responding officers found that someone had broken into the business and stole several firearms.
While officers were investigating the burglary, Elkhorn Police and Walworth County Sheriff's Deputies located a suspicious vehicle at a gas station in Elkhorn that contained several guns. Further investigation determined they were the same firearms stolen from the gun store.
24-year-old Richey K. Majors of Milwaukee was arrested for obstructing an officer, criminal damage to property, multiple counts of being felon in possession of a firearm, and burglary while armed.
19-year-old Madison M. Brakke of West Allis and a juvenile female were also arrested for being party to the crime of burglary.