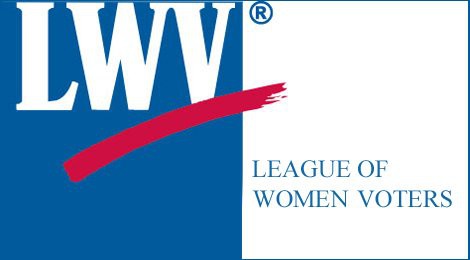 The Leagues of Women Voters of Beloit and of Janesville host a "virtual event" Annual Forward Together – Advancing Democracy, Saturday, February 13, 10-11:30 a.m.
With the recent unprecedented violent attempt to overturn the results of a presidential election, this topic takes on a new sense of urgency. What can be done to convince the 40% of Americans who believe the election was stolen from President Trump that our elections are secure? Professor David Canon, Ph.D. of UW Madison will talk about the myth of systemic voter fraud and the reality of the integrity of the voting process, on Saturday, February 13, 10-11:30 a.m..
David Canon has taught at the University of Wisconsin-Madison since 1991. Before that, he taught for five years at Duke University. He received his Ph.D. at the University of Minnesota. He teaches classes and does research on congressional politics, race and politics, and election reform.
The local Leagues have held this annual fundraiser every year since 2012 to celebrate elections, voting, and the importance of justice in American democracy. It began as a celebration for Susan B. Anthony's birthday to honor her efforts to gain the right to vote for women and to recognize the importance of elections in American democracy.  Last year the League of Women Voters celebrated its 100th anniversary and the centennial of the 19th amendment. Megan Wolfe, Wisconsin Elections Commission Administrator spoke on election security.  This year follows with another timely topic of restoring faith in the election process, held virtually.  It is free, with a suggested donation of $10 in lieu of a registration fee.  Next year we plan an in-person luncheon. As always, elected public officials and candidates for public office are encouraged to take the opportunity to introduce themselves if they register by January 30.  To register for this event, please go on the website for LWV Beloit at https://my.lwv.org/wisconsin/beloit  or LWV Janesville at https://www.lwvjvl.org/  and click on the registration button.
The League of Women Voters is a nonpartisan political organization established in 1920 that advocates for informed and active participation in government. Our members are individuals who work to improve our systems of government and impact public policies through education and advocacy. The League helps citizens register to vote, hosts candidate forums, studies local, state, and national issues and brings informative programs to citizens in our area.
The League neither supports nor opposes candidates for office at any level of government.