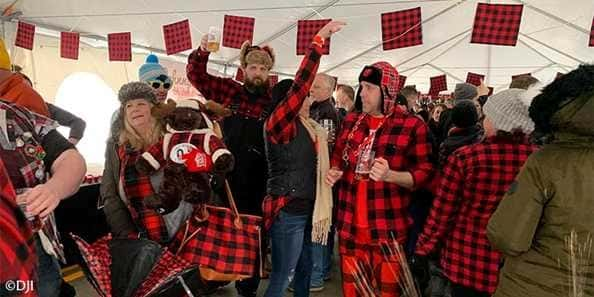 The ticket company Downtown Janesville Inc. used for this year's Flannel Fest still owes the business group over $20,000 for the tickets sold for the February event.
DJI Board President John Fugate said they had no issues using the company Brown Paper Tickets for multiple events in the past, but this year they retracted their payment and cut off communication.
Fugate said Downtown Janesville Inc. filed complaints with the attorneys general in both Wisconsin and Washington, where the ticket company is based.
Washington Attorney General Bob Ferguson field a lawsuit against Brown Paper Tickets on September 30, accusing them of owing over $6 million for unpaid event proceeds.
DJI's complaint was one of over 500 received by the Washington AG. The non-profit group is monitoring the Washington lawsuit but could consider legal action of its own.
Fugate said the COVID-19 pandemic leaves the status of next year's Flannel Fest "in limbo" like many of their planned events. Last year's event sold out with as many as 1,000 attendees in downtown Janesville.