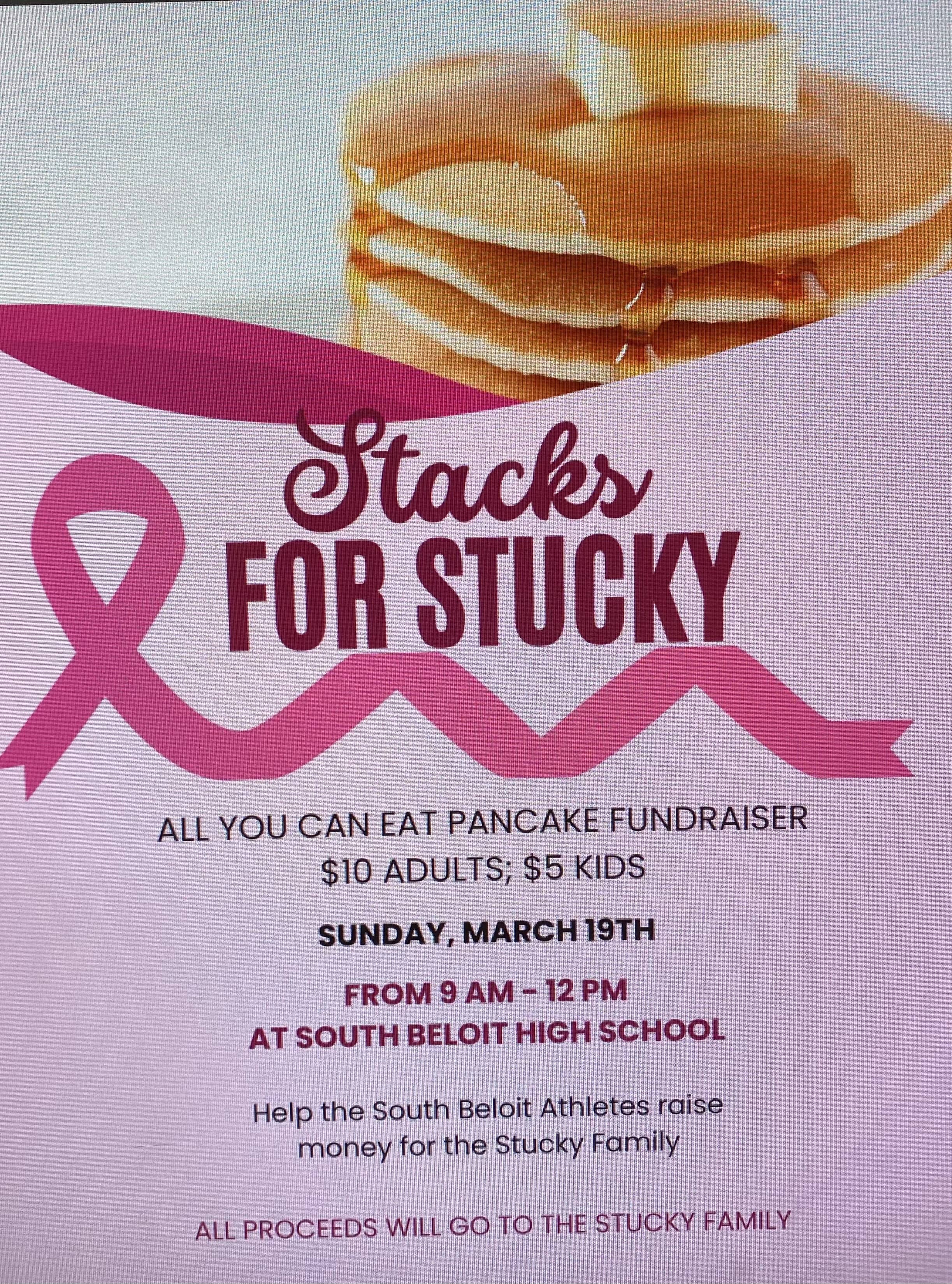 South Beloit Athletes are hosting an all you can eat pancake breakfast for a previous South Beloit Teacher, Melissa Stucky, who is battling stage 4 Metastatic Breast Cancer. Melissa's husband is also the Head boys basketball coach and a teacher for South Beloit.
$10 for Adults, $5 for kids
All proceeds made will go to the Stucky family.