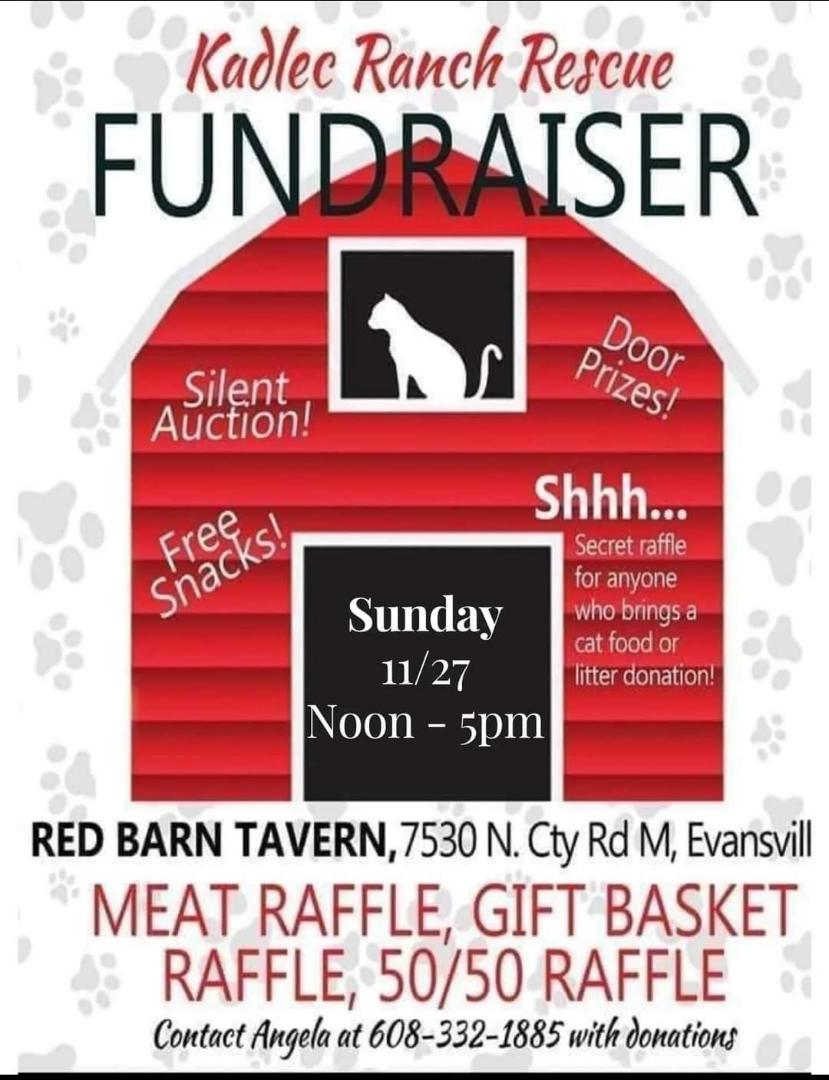 Come and join us for our annual Fundraising Event at Red Barn Tavern!
This is our biggest event of the year. Mark your Calendars!
What's in store…
50/50 Raffle
Meat Raffle
Booze Raffle
Booze Wagon Raffle
Silent Auction
Over 100 Gift Baskets!!!
Snacks
Door Prizes
* Also be sure to bring a cat/kitten food, litter, treat, toys and bed donations to get entered in our Secret Raffle! The prizes will be amazing! 1 free ticket per item meaning…bring a 24 pack of canned food and get 24 tickets!
www.KadlecRanchRescue.com