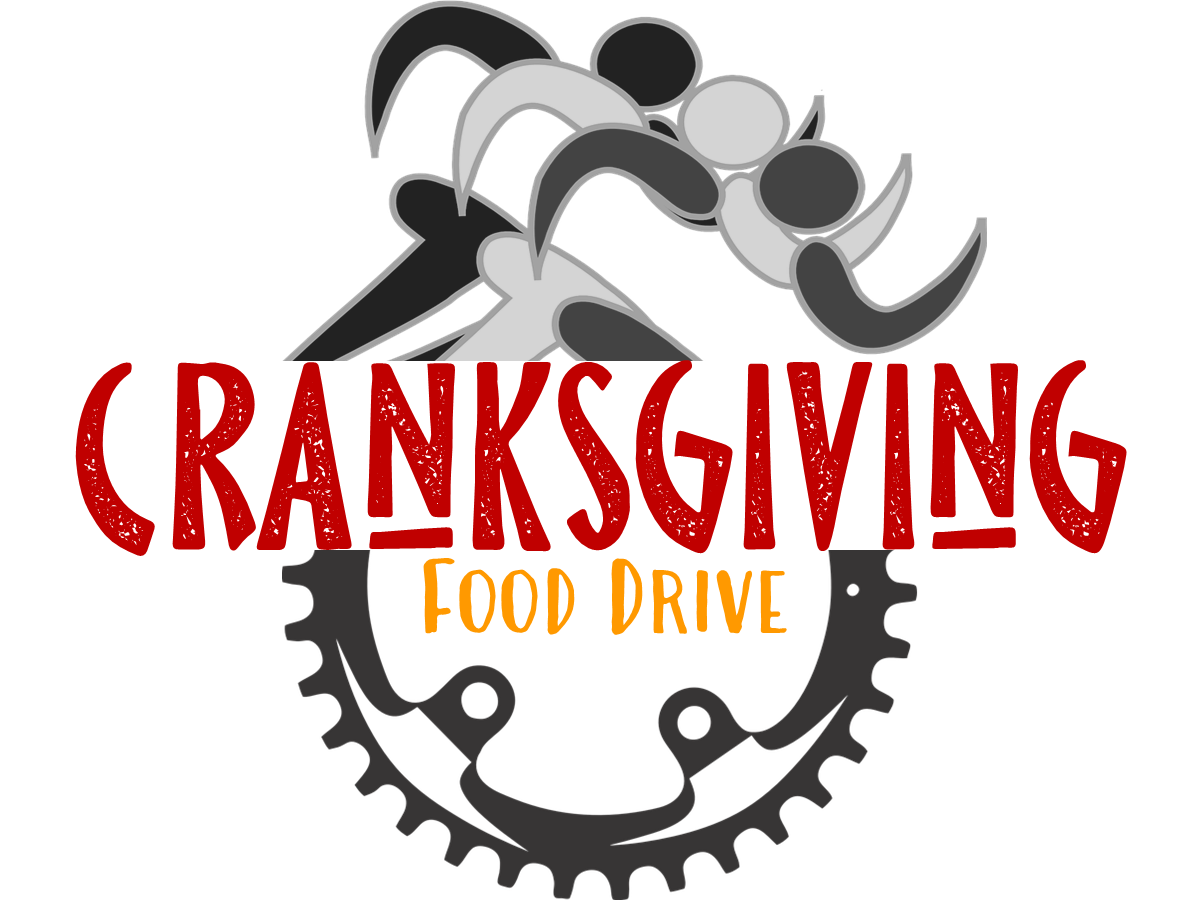 Velocity Multi-Sport & Cycling
Cranksgiving 2020
For Cyclist and Runners
Saturday, December 11th. 10:00 A.M. – 2pm.
You're going to go ride/run anyway, right? Just pick up some food along the way and help us help a lot of people who don't have the luxury of jumping on a bike 'just for fun.'
Each Rider/Runner will purchase 10 items, each from a different store. (Where you get them is fine, you just can't get two from the same place. Runners will be allowed to pick up more than one item from the same place) Keep your receipts.
Bundle up, and keep in mind you don't have to ride/run all over tarnation to get what you need. We'd rather have you present and having fun on a shortened journey than at home with a cup of hot chocolate.
Mmmm … hot chocolate …
After the event, when everything is tallied and totaled, all of the food purchased goes to Echo.
There's no entry fee — you'll just pay for what you buy (15-20 bucks).
Don't want to bike or run? That's ok we have ways for you to help too! You can sponsor a child's Christmas with CASA or make a monetary donation or pick 10 items from the list below and drop them off at Velocity by Dec. 6th
CASA Child Christmas Sponosorship please contact Nicole Engleson at nengleson@casaforthechild.org
ECHO here: https://echoinc.square.site/
CASA here: https://www.casarockcounty.org/donate
10am Start Time – start at Velocity, end at Velocity. With a four hour time limit.
What you will need;
A bike/ Good shoes.
A way to carry items you purchase.
Backpack, Trailer, Bag
Helmet. (Non negotiable for cyclist)
A Mask
Bike lock, not a must but a good idea, unless you're riding with someone that can watch your bike while you're shopping, and vice versa.