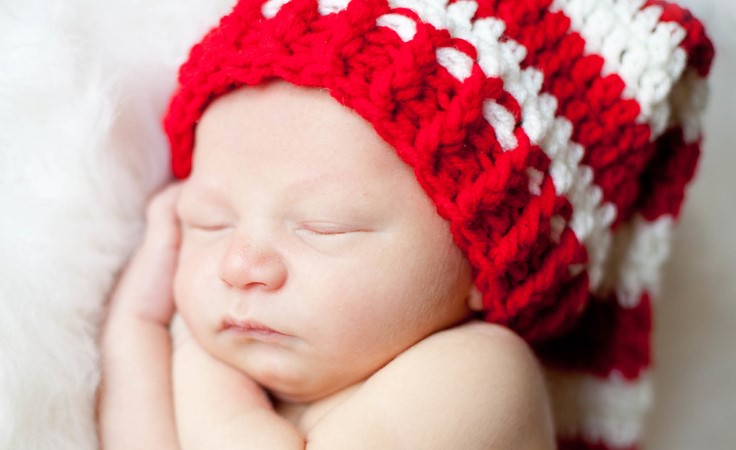 Mercyhealth will host its Holiday Give a Gift Drive to benefit babies in the Neonatal Intensive Care Unit (NICU) on Friday, December 17. The drive is sponsored by the Mercyhealth Development Foundation. This year's drive-through event will be held in the circular drive entrance of Mercyhealth Hospital and Trauma Center–Janesville, 1000 Mineral Point Ave., Janesville. Donors who bring a gift card or monetary donation from 8-11 am will receive a holiday cookie decorating kit as a token of their gratitude. Donors and guests will also enjoy a special visit from Santa.
Donating is easy:
· Drop off a hotel, gas or restaurant gift card on December 17 during thr drive-through event. Gift cards will be used to help cover expenses that NICU families encounter while their baby is in the hospital, sometimes for weeks and months at a time.
· Visit nicuwishlist.mercyhealthsystem.org and purchase an item from our Amazon Wish List. The item will ship directly to Mercyhealth to brighten a child's day.
· Make a monetary donation as an individual or corporate sponsor by visiting giveagift.mercyhealthsystem.org.
All monetary donations will be used to purchase SNOO Smart Sleepers. The SNOO Smart Sleeper is used to help babies suffering from withdrawal symptoms due to Neonatal Abstinence Syndrome. This interactive device soothes preemies and infants by rocking them and responds to the infant's level of fussiness, speeding up and slowing down in direct response to the baby's movements. Because of the pandemic, Mercyhealth's volunteers are not allowed in the NICU, making the SNOO Smart Sleeper a much-needed aid to soothe drug-exposed infants. This year, the goal is to raise $25,000 to purchase two of these devices. Monetary donations for this item can be made at giveagift.mercyhealthsystem.org.
For more information about this year's event, call (608) 755-8821 or email jjohns@mhemail.org. Sponsorship opportunities are available by visiting giveagift.mercyhealthsystem.org.