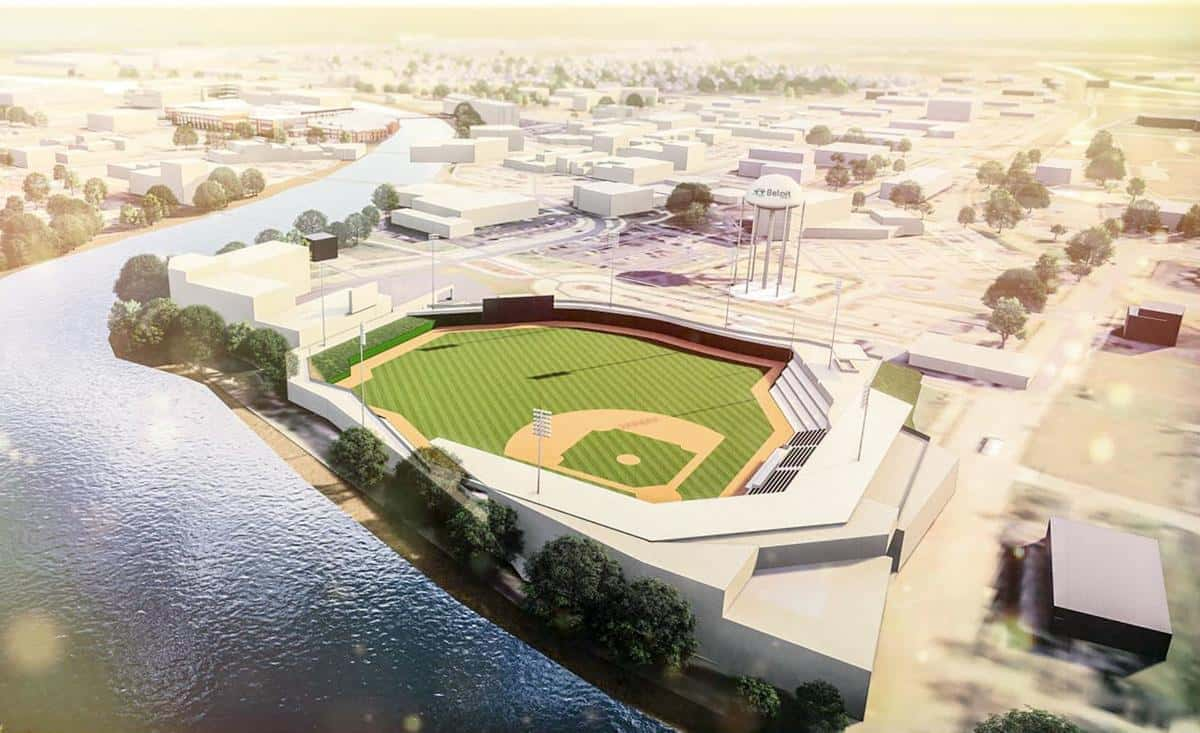 The COVID-19 pandemic isn't stopping plans for a new downtown stadium for the Beloit Snappers.
The sale of the team to prospective owner Quint Studer won't be official until Minor League Baseball agrees to a new Professional Baseball Agreement (PBA) with Major League Baseball, but Studer has complete confidence their proposals will move forward as planned.
The $34 million stadium project will be built and owned by the Riverfront Stadium Authority, funded in large part by ABC Supply owner Diane Hendricks.
Studer intends on signing a 20-year lease for his Snappers to use the stadium, and he said the group is hoping to break ground later this month.
He told The Stan Milam Show on WCLO that ABC Supply will have the naming rights to the stadium, which would also host football games, soccer matches, community events and concerts.
"One of the things Diane [Hendricks] wants to do is build it into early learning," Studer said. "She wants to make the stadium not just a baseball place, but a place to learn, a place to appreciate history."
Minor League Baseball is looking at reducing its total number of teams, and Studer is confident the new stadium will keep the Snappers in professional baseball long term.
He said he's had encouraging conversations with Major League Baseball executives and the Oakland Athletics, the Snapper's major league affiliate.